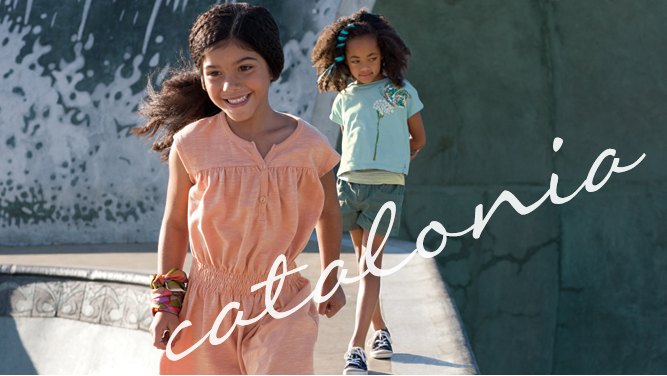 welcome. let's go there.
The thriving little corner of Spain, including Barcelona and Costa Brava, has a long history of artistic inspiration. In our unique interpretation, the artist brings her creativity to the city and "a la playa" (and back again). The coastal vibe blends brilliantly with an urban buzz.
Catalonia (or Catalunya in the Catalan language) is one of Spain's 17 autonomous communities. Its people have a strong sense of cultural identity, independence and their own language. They share a border with France, the Mediterranean Sea and Andorra (with whom they also share a language). We explored Barcelona, its best-known city, and were inspired by the work of iconic modernista artists and architects like Gaudi, Miro, Montaner and especially Picasso.
We spent the day in the whitewashed coastal Catalan town of Cadaqués, Spain, taking in the spirit of the resort's brilliantly beautiful seaside scenes and warm, clear air. It was even a bit surreal; did we just spot Salvador Dali watching the sailboat races? Maybe it was just a sign that we felt right at home in the St. Tropez of Spain.
bringing it home
Back in San Francisco, we created our Viva El Artista spring collection with a colorful and abstractly artistic flair. Of course, Picasso was one of our favorite muses. Barcelona Beach and Spanish Nouveau came alive in relaxed dressy style with madras plaids, art nouveau florals and mosaic tile prints inspired by Gaudi's Parc Guell and Montaner's Palau de la Musica. The summer collection took on hues of blue with accents of white, light green and sunny yellow, inspired by the scene of Cadaques. In throwback style, infused with a modern sensibility, we interpret nautical graphics and silhouettes, cabana stripes and floral tile patterns.
---
browse catalonia catalogs