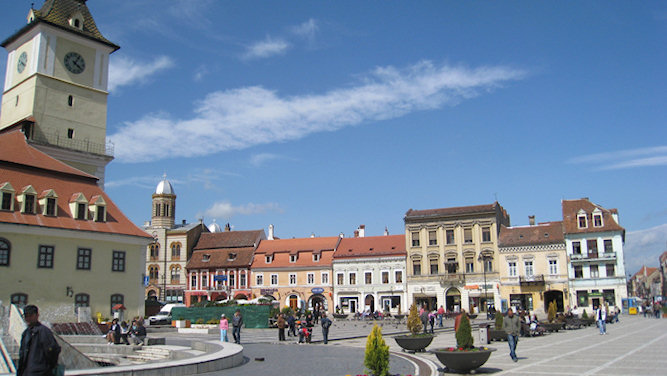 welcome. let's go there.
Old World Hungary, consisting of modern-day Croatia, Hungary and Romania, is a land of vibrant color, dazzling artistry and rich folk traditions. Our Fall 2010 collection celebrated the opulence of Budapest and the ornate charm of Bucharest.
Emily and Laura B were charmed by Croatia-soaking in the soccer spirit of Split and tasting our way through the Zagreb daily market with its sea of red-striped umbrellas. In rural Transylvania, we met the cheery owner of a small museum. She shared her handsome hand-woven rugs, fed us pie and captivated us with her stories. We motored around the Hungarian countryside, and found inspiration in the local motorcyclists' sporty outerwear.
Wandering through the region's castles and cathedrals, we were struck by the ways in which time held arts and crafts are effortlessly carried on today.
bringing it home
For boys and girls alike, we created a modern twist on Hungarian workwear. We turned the hearty country plaids and textures of Carpathian woven blankets and table coverings into jackets and shirts for boys and a modern country dress for girls.
We were influenced by a wide range of artwork, from the beautiful folk graphics of the "naïve art movement" and children's author Karoly Reich to the vintage style Communist-era propaganda posters. They came to life on our Kids Unite Tee and our Folk Tale Graphic Top. Cut-felt ornaments inspired our Owl Blouson Tee. The bold stripes of the Székelys of Transylvania found new life on our Maramures Stripe Sweater Jumper.