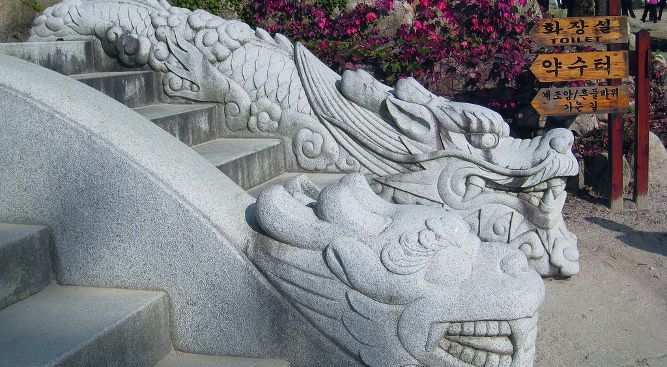 welcome. let's go there.
In Korea, Isabelle, Tami and Laura B found a uniquely vibrant, energetic culture and a land of exuberant color, ornate architecture and beautiful artisanal crafts. South Korea captivated us, from the bustle and color of Seoul's city streets to the rugged, natural beauty of Jejudo, Korea's largest volcanic island. Our Spring 2010 collection celebrated the vibrancy, beauty and balance of this extraordinary destination.
bringing it home
We heard so many parents urging their little ones along with a hearty "Gaja Gaja!" ("Hurry up Hurry up!"), rushing from one place to the next. This playful saying inspired our Gaja Gaja! t-shirt. We found shop after shop selling traditional crafts like Hanji, handmade Korean paper, used for everything from masks to clothing to furniture. Here, we discovered the inspiration for our Hanji floral dress. We were also charmed by the resourcefulness of the traditional craft of Jogakbo, the art of patching together leftover scraps of colorful fabric for everything from blankets and clothing to wedding gift wrap. Two of our favorite dresses in this Collection brought to life our take on this patchwork tradition.