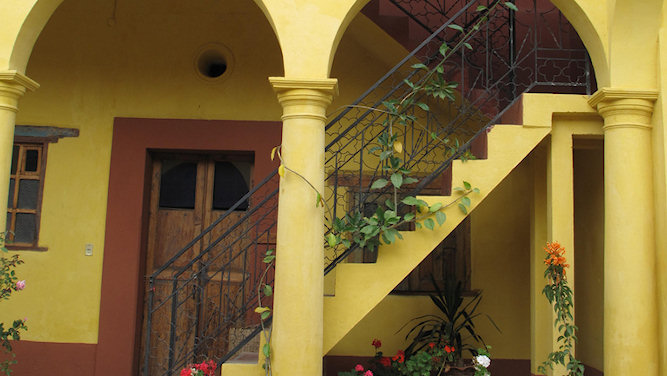 welcome. let's go there.
Just a hop and a skip south of the border took us to Modern Mexico. First stop, Mexico City. We fell in love with gardens and courtyards, pottery and painted patterns of blue. We strolled through many manicured gardens (some of them secret) and had our first encounter with the mythical Mesoamerican Nahual influences. They set us off on a journey to find our protective animal spirits.
Oh, and the food - squash blossom quesadillas, fresh tacos and mole negro. We started to feel like mystical metropolitan Mexican adventurers. Every city has its own market and Zócalo or city square. Everyone flocks to both to have all five of their senses activated. We were thrilled to be in the Plaza San Jacinto, which turns into the place to be on Saturdays, the wonderful Bazar del Sabado market, full of crafts, art and textiles from all over Mexico. Did we mention the Gigante paper flowers, Day of the Dead celebrations, taco trucks, graffiti, boat-hopping mariachi bands and Lucha Libre wrestlers? In Mexico City, we experienced much of it in dusty, warm and bustling fashion. Come back soon and see more of our travels. Next stop: Oaxaca.
bringing it home
We came back home ready to try our own hand at mixing contemporary kitsch with Mexican folk art and layering floral and plaid patterns and textures with embroidery. We took sarape patterns and brought them to life in striped splendor on ponchos and hoodies. The magic of Mexico came back with us in two-tone azul patterns, flower prints and colorful graphics with a Mayan and pop culture spirit. We know you'll love how it comes to life in our back-to-school clothes.