the
united
US
Americans are all different. Which is what makes
this such
a special place – people from all over the
world have chosen
to live here, sharing their food,
music, stories, and traditions.
There really is a whole
world right outside our door.

This year, we're getting to know our neighbors
across the
country, celebrating the creative spirit
that unites us all.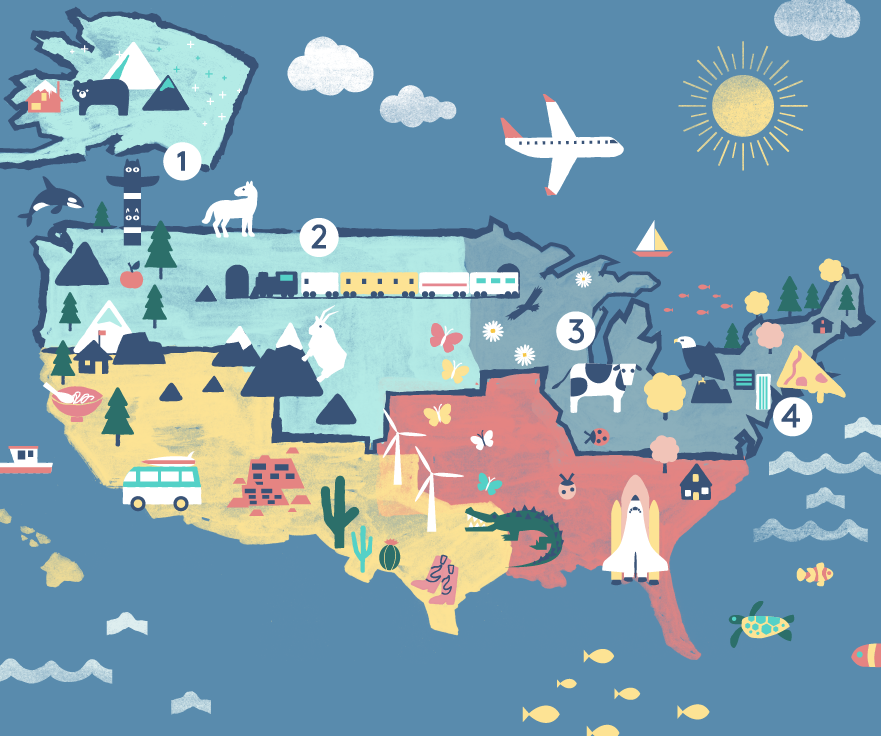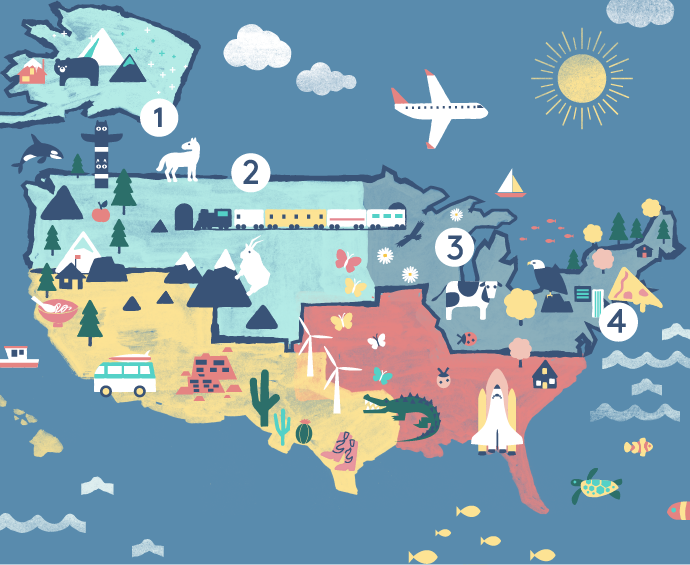 1

The Tlingit of the Northwest Coast and Alaska
are
one of only six tribes that invented totem
poles, using
them as markers of welcome,
warning and memory.

2

Completed in 1869, the Transcontinental
Railroad made
travel safer, faster and super
scenic. Original fare to
travel from Omaha to
San Francisco was $65, equal
to $1,192.65 today.

3

Elsie, Michigan is home to the country's largest
registered
herd of Holstein dairy cows. 9,500 cattle
roam the hills of
Green Meadow Farms, producing
milk, cheese and yogurt.

4

Pizza first officially appeared in America in 1905,
when
Gennaro Lombardi applied to the city
government for
the first license to make and sell
pizza at his grocery
store in Manhattan's Little Italy.
From behind-the-scenes stories of
our adventures,
to recipes, and little
citizen-friendly DIY projects,
there's
always something new to discover at
studio tea!
get inspired